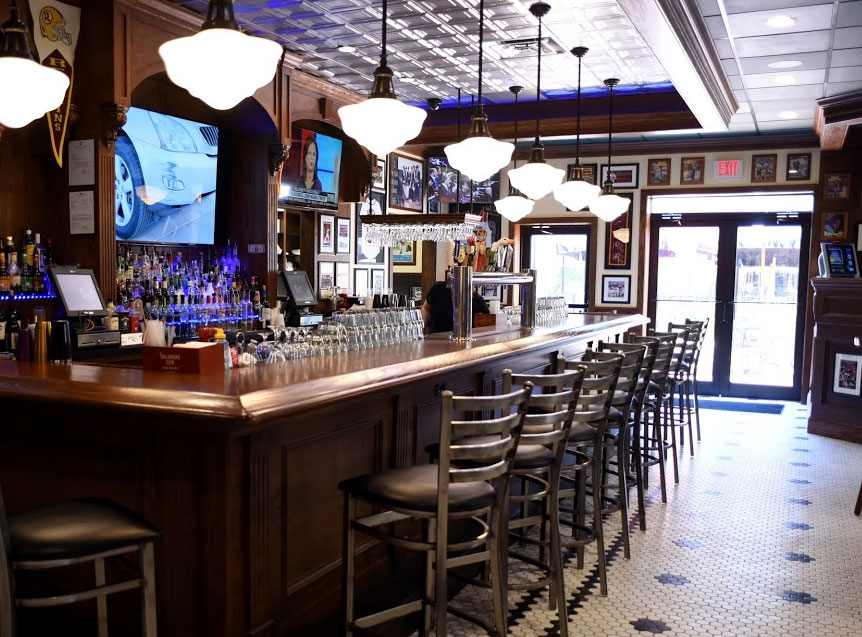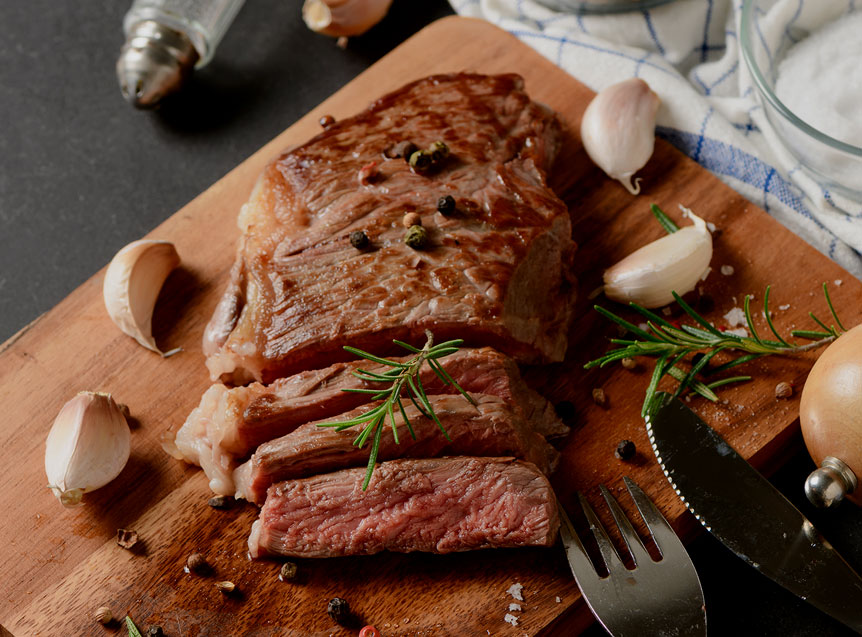 Great new location located at 9550 Center St. New menu items and old favorites.
ABOUT OUR FACILITIES
Our food is fabulous, our service and decor divine, but that's not all. We have a convenient downtown location, plenty of free parking, and a private banquet room with its own entrance. We would be delighted to show you our facilities personally.
City Tavern specializes in food and beverages and our prices are very reasonable. Please let us serve you by calling the Banquet manager at 703-330-0076, viewing our website at www.CityTavernVA.com, or visiting our Facebook page.
THINGS TO KNOW
These are the options and policies for our buffet menu and for the use of our banquet room. We welcome you to join us and we look forward to working with you.
Breakfast:
$11.54 per person (before tax & gratuity)
($15 each after tax & gratuity)
minimum 15 person charge ($225)
maximum 2hour use of facility
Breakfast Buffet Menu
Includes:
Scrambled Eggs
Crisp Bacon
Home Fries
Assorted Toast & Jellies
Fresh Fruit
Coffee, Tea, Orange Juice
Dining Choices:
A la Carte (Off the Menu)- The full regular dining menu is available for parties of up to 15 guests.
Limited Prix Fixe– for parties of 15-35 guests. Plated 3 Courses- (Choose from our regular menu)- Appetizer or Salad, choice of 3 Entrees (i.e. beef, fish chicken), single dessert- one price per person (please include tax and 20% gratuity).
Buffet Option-Minimum 15 guests–The only option for parties of 35 or more.
We offer 3 buffet Entrée packages-
Select 3 options from our menu for pricing starting at $28 per person.
Select 4 options from our menu for pricing starting at $30 per person.
Select 5 options from our menu for pricing starting at $35 per person.
An ample quantity of each of your 3, 4, or 5 items will be prepared for the size of your group. Soft drinks, coffee and tea are included in these prices. Food options are limited by availability and prices are subject to change based on the products market value.
Buffet Menu options include:
Appetizers
Select 3/$17 4/$22 5/$25
*House Made Fresh Guacamole– Crisp Corn Tortilla Chips
*Quesadillas– Flour tortillas stuffed with mixed cheese and grilled to golden brown
*Fried Zucchini– breaded in house and fried to perfection- served with Ranch dressing
*Fried Mozzarella– Prepared in-house and fried to melty perfection- served with our house marinara sauce
*Loaded Potato Skins-Filled with bacon, cheddar and scallions- served with sour cream
*Chicken Tenders– Breaded in house- served with Honey mustard dressing
*Buffalo Wings– house-smoked or traditional tossed in our Buffalo sauce.  Served with celery and blue cheese dressing
*Salad Bar– our fresh greens paired with accompaniments and dressings
*House made soup–
*Fruit Platter– fresh seasonal melons, berries, pineapple, grapes.
*Vegetable Platter-crisp chilled vegetables served with assorted dips
*Assorted Finger Sandwiches-ham and Swiss, turkey provolone, smoked chicken salad, roast beef/cheddar
*Spinach and Artichoke Dip– Warm creamy cheeses and spinach served with our corn tortilla chips
*Meatballs Marinara– house made and served with our own sauce.
*Pot Stickers– Vegetable or pork. Pan-fried dumplings served with a spicy Asian dipping sauce
*Corned Beef/Cheddar Egg rolls– Served with Mustard sauce
*Hummus and Chips– Chick pea and sesame puree served with our crispy pita chips
*Buffalo Chicken Dip-Served warm. Tangy, creamy and spicy. Served with tortilla chips
Entrees
*Eggplant/Chicken Parmesan– Either crispy fried chicken or eggplant layered with marinara and mixed cheeses and baked
*Grilled Salmon– Simply grilled or broiled and served with white wine, lemon butter sauce
*4 Cheese Ravioli– served with either marinara or parmesan cream sauce
*Chicken Marsala– Thin cutlets sauteed to golden brown and topped with rich Marsala mushroom sauce
*Eggplant Rollatini-Roasted eggplant rolled with a ricotta spinach stuffing and baked in our house marinara
*Enchiladas (chicken or pork) Tender braised carnitas or chicken wrapped with soft corn tortillas and baked in a tangy tomatillo, serrano sauce with chihuahua and cotija cheeses
*Chicken Piccata-Tender cutlets sauteed to golden brown and topped with a lemon, caper butter
*Lasagna(beef or vegetarian)- Layers of pasta and house made sauce with 4 cheeses baked to perfection.
*Chicken Cordon Bleu– Chicken breast stuffed with ham and cheeses and baked to golden brown.
*Buttermilk Fried chicken– Tender and crunchy. A house specialty.
*Pot roast– Beef round braised with vegetables in a rich brown gravy.
*BBQ Ribs– fall off the bone house-smoked St. Louis ribs in our own tangy BBQ sauce.
*London Broil– Grilled marinated flank steak sliced thin and topped with a rich mushroom gravy
*RopaVieja– Tender strips of beef braised with peppers and onions, olives and capers. Served with Black beans and rice.
*Beef Bourguignon-Choice chunks of beef simmered in rich stock with red wine vegetables and aromatics
*Chicken Andouille Gumbo– Spicy Cajun chicken and sausage stew
*Beef Stroganoff– Tender strips sauteed with mushrooms, onions, and sour cream
*Baked Ziti– Tender pasta topped with our house marinara and 3 cheeses baked to golden brown.
*Baked Stuffed Peppers– Bell peppers filled with a hearty mixture of ground beef onions and spices and baked with a rich sauce.
*Shepherd's Pie– savory lamb stew topped with cheesey mashed potatoes and baked until perfectly golden brown and bubbly.
*Sausage and Peppers– Sweet Italian sausage stewed with onions, peppers garlic and tomato.
*Chicken Cacciatore- Bone in chicken simmered with peppers, onions, mushrooms and tomatoes
*Coq au vin– Chicken simmered in wine, mushrooms, shallots, and our house smoked bacon.
*Pasta Primavera– Assorted seasonal vegetables tossed with pasta in a parmesan cream sauce
*Meatloaf– this is not your mom's meatloaf…it's better! Served with mushroom gravy.
*Chicken stir fry-Chicken, vegetables in a savory sauce of soy, ginger garlic and scallions.
Room Deposit and Final Bill
A non-refundable $300 deposit is required to guarantee your reservation. The $300 deposit will be applied to the final bill after applicable taxes and a banquet gratuity of 20% has been added. Full payment is due at the end of the event. In the event the final bill total is less than $300, the remaining balance will be provided to the booking guest on a City Tavern gift card.
The bill will show pricing at the time of the event for each item prepared, even if not all persons in their party were able to attend. Final guest number confirmation is required 48 hours before the event.